The Niederfinow ship hoist
The new system has been in trial operation since September 2021. After more than 200 trial locks, the error rate has reduced from 80% at the beginning to 10% now. 500 successfully completed trial locks are planned, which will also be used to instruct the future operating and maintenance personnel and to simulate all conceivable operating and malfunctions.
As soon as the new elevator is opened to shipping, our new tour program will start.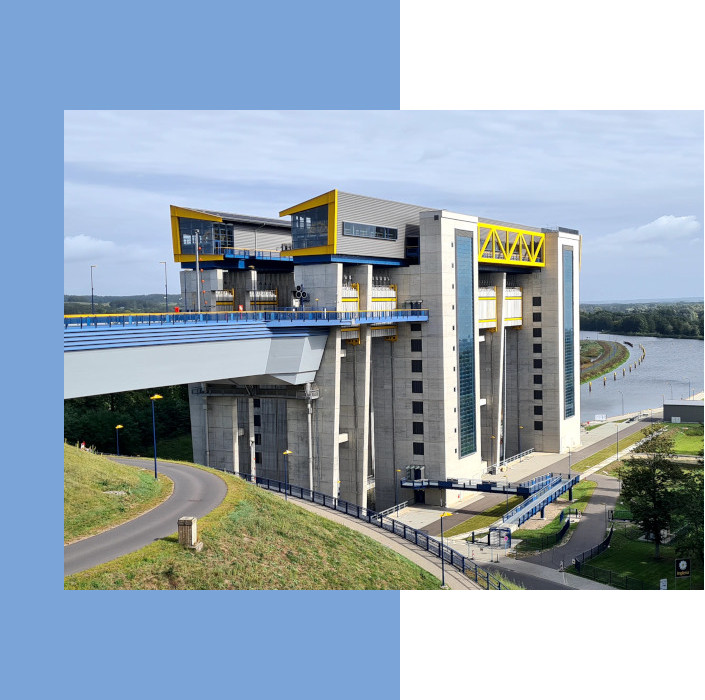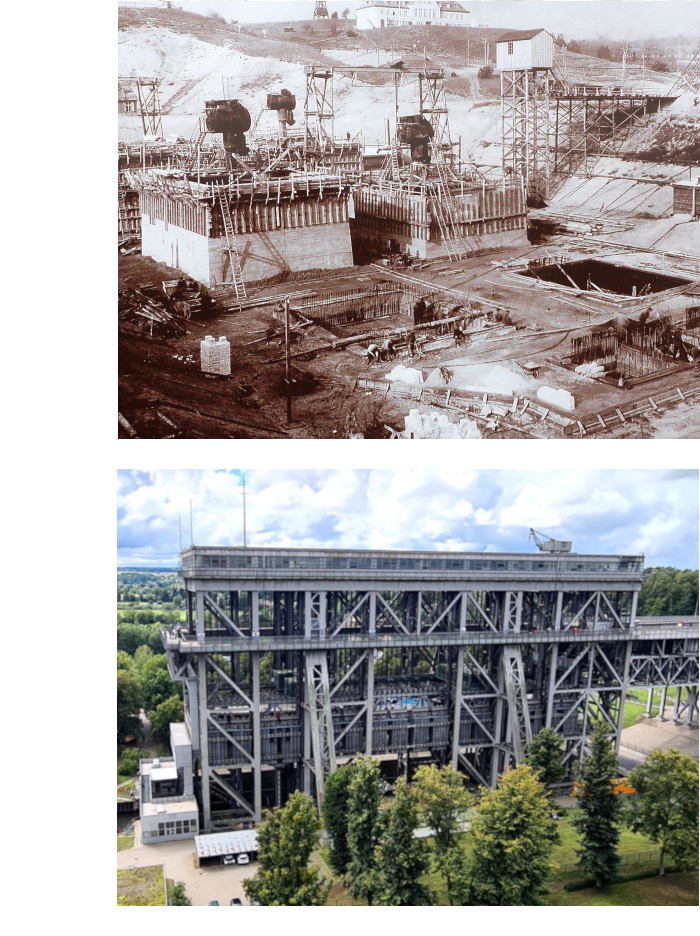 From the past to the future
The Niederfinow boat lift, which went into operation on March 21, 1934, is the oldest still working boat lift in Germany. Find out more about the industrial monument and book one of our exciting tours.
Visit us
Come to Niederfinow and visit us. Whether with friends, as a family outing or as a company event.
Please note that we are bound to the operational processes of the WSV. Therefore, there may be short-term operational restrictions.